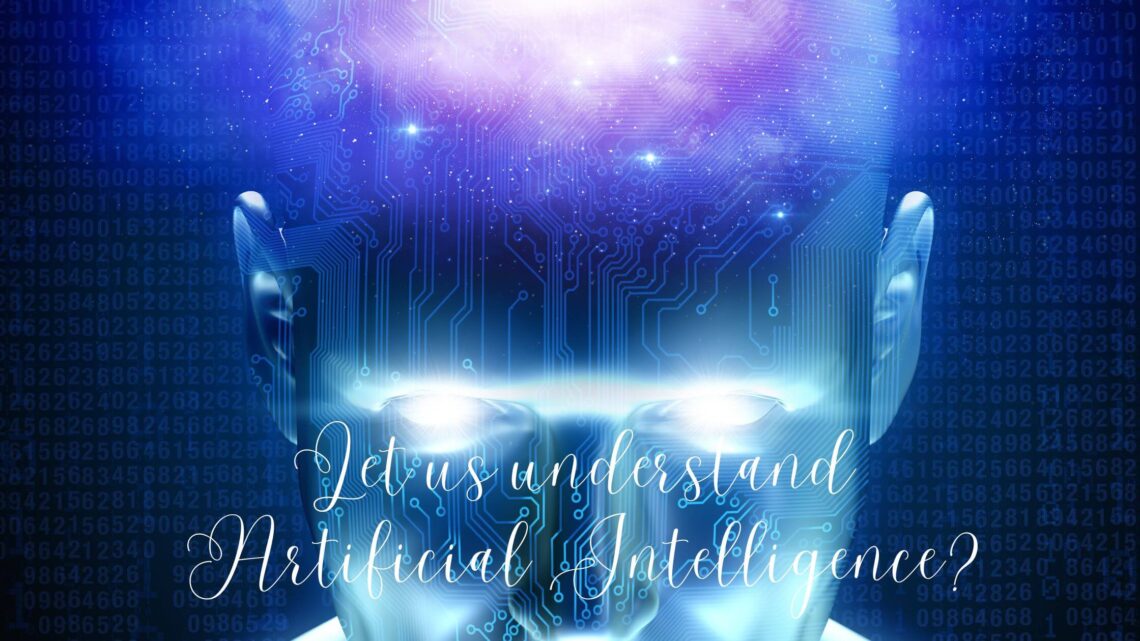 Let us understand and see whether this is Artificial Intelligence?
What is Artificial Intelligence?
Could there also be artificial intelligence? 2023, Artificial Intelligence
What is Artificial Intelligence?
Why has Today's Generation become so Happy?
Has the Era of Artificial Intelligence Started Today or is it still the Era of Google?
Let us understand and see whether this is Artificial Intelligence?
Intelligent and Artificial: The Soul becomes restless just by thinking about it. Is it appropriate to call Today's human being a human being, now I have a comment on this Artificial Intelligence
My Experience:
While moving into the deeper realms of Life, Whenever my gaze has fallen on any part, it has started blossoming in me as an object of understanding. What is fake and What is real?
Now Let us see a Small glimpse of understanding the root of This.
Reality: Reality is always that Which reveals the Nature of a Thing. We can also say that reality is that Which takes us under the influence of Nature. When the Nature of any thing has an effect on a person, then that effect informs us that this is the reality of that thing.
What is Artificial?
There is no texture. Texture is just a convenience. We use convenience because behind the convenience is our need. The need is according to the demand of the time. Fabric is born out of majority of need.
What is the Nature of Artificial?
Design has a short life, it is born with demand and disappears with the fulfillment of demand.
Now the question arises in my mind that whether telephone is also a facility, if so, of whom?
I love this question very much. Because this question took me to the spiritual dimension in one fell swoop.
Where is God or this creation that he never allowed himself to be lacking in any dimension. If there is a lack of telepathy today, it simply and clearly means that there is a lack of spirituality today. The telephone makes up for the lack of telepathy. Phone is our convenience, not our development. Just like that –
If today is the era of technology, then is there any other shortcoming behind it as well?
Here I will again talk about religion that technology has developed due to lack of righteousness. When the ability of human mind is reduced, intelligent people use their ability in the laboratory, because they have nothing to discuss. It is not compatible with intelligence.
Think in the same way that if we all stood in the depth of righteousness, then we would not have interest in any other subject. If there was no interest in any other subject in us, then other subjects would not have been born.
What is this new Artificial intelligence that has Come Today?
So now the question arises that What is this new artificial intelligence that has come today?
The simple and easy answer is that there is a lack of intelligence. In Today's Time, the kind of Intelligence that is needed to move forward, that Intelligence is not available from the person, so There is a need for Artificial Intelligence.
Will this Artificial Intelligence develop person or Technology?
This Intelligence will develop the most Intelligence. Perhaps this Artificial Intelligence will not have any effect for the common mind, but it will take the Intelligent to even deeper Intelligence.
Will This Artificial Intelligence Affect Me?
Everything and every part has an effect on every living being. No person can get away from any influence – Whether he is illiterate or educated.
The most profound effect of this on me will be that it will be just a convenience for me. If I can take advantage of it, I definitely will, but to an extent. I can never fill my Brain with ease ever again. I will always work with my Brain, not on someone else's Intelligence.
Why Won't I use the Facility?
I will always use the facility according to the need, if I use it, then the facility will become the cause of the disease and I will be recruited by my inert mind. Like phone, lot of money, lot of power always cripples a person, never takes a person to the next step. If I depend only on this artificial intelligence, then I will never allow myself to become natural intelligent, as today man has forgotten how to learn religion from nature? How to live in nature?, How to learn from nature? How will the mind develop?
If we do not use our own mind, then we will never be able to solve our own problems. Nature keeps the mind healthy, if we take intelligence too artificially, then in the coming time all of us will lose our intelligence and we will all fall from humanity and we will live like a cripple. The deep light of life will end. The person will be far away from own-self, the machine will rule his mind, One will be able to see only one color, that is one will become his own corpse in own-self.
Today again this development is not of the person, but of the matter. The person will become even more inert. And we have to Be Aware of the intelligence of the person as well, so the development of the material changes the design of the intelligence of the person as well.
https://www.thelostgardens.org/